We're officially celebrating our relocation to 798 Cascadilla St with a ribbon cutting ceremony! The event starts at noon on Thursday, Sept 26. Mayor Svante Myrick will do the honors, then we'll tour the new facility and see a demo of our exciting immersive indoor cycling class, THE TRIP. Free and open to the public. Free parking and refreshments.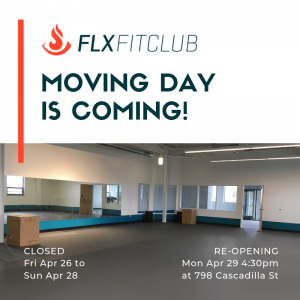 It's been a long time in the works, but we are finally moving to 798 Cascadilla St. Join us in our beautiful new studio starting Monday, April 29.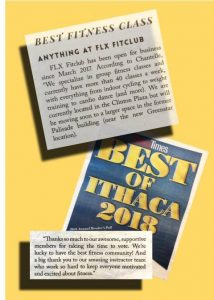 The 2018 Ithaca Times Best of Ithaca Readers Poll results confirmed what we've been saying all along—we've got the best fitness classes in Ithaca. We're super proud of all the hard work our instructors have put in to get us here, and grateful to our awesome community for taking the time to vote!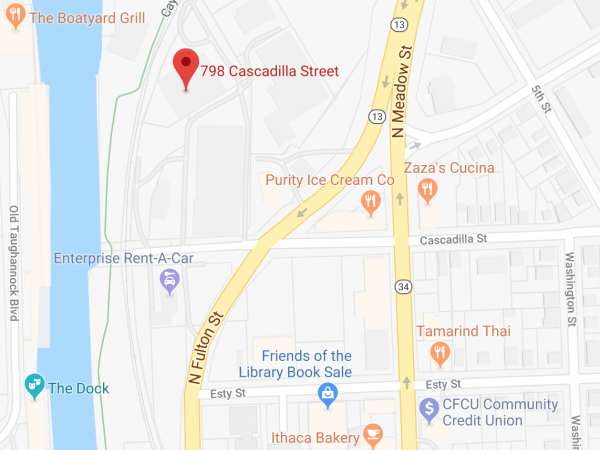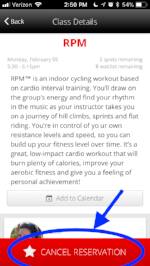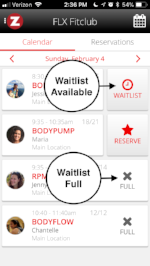 Are you having a hard time getting into the classes you want to take? Are you confused about how the whole reservation system works? Check out some helpful tips & reminders from one of our past email newsletters.