Co-owners Chantelle Farmer and Sue Manning (along with our fantastic team) opened FLX Fitclub in March 2017, with a focus on providing an exceptional group fitness experience. Everything we do is in support of that mission. We have high standards for our classes, we invest in the best equipment, we listen and respond to feedback, and we treat our members and each other with respect. Oh, and most importantly—we try to have FUN!
Check out FLX Fitclub in the news:
Meet Our Instructor Team
We are incredibly fortunate to have a talented group of instructors who are passionate about what we do. We work hard to give you an outstanding experience in every class. Want to get to know us all a little better? Find out what we love about teaching group fitness, and what else we do with our lives outside of the club. (And if you see us out & about at restaurants, races or just enjoying the great Ithaca outdoors, be sure to say hi!)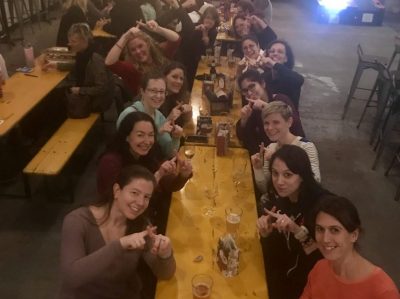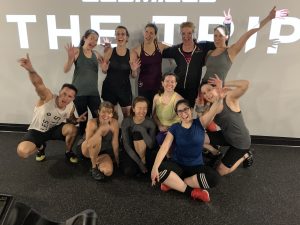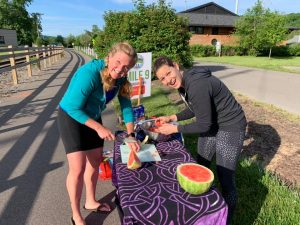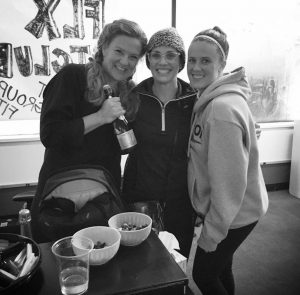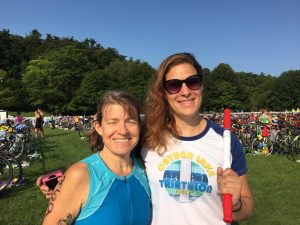 Amy
Certified in Les Mills BODYSTEP & BODYPUMP
How she fell in love with group fitness:
I started taking group fitness classes 5 years ago after becoming bored with the same treadmill/elliptical workout every day. After taking a step class with Jess, I was hooked!
What she loves most about teaching:
I love the energy that everyone brings. From the chatting and laughing before class to the hard work (and fun!) during the workout- the energy that is brought to every class keeps me going.
Her favorite class to teach:
Step will always be my favorite, as it was my first certification and first class that really got me hooked on group fitness.
When she isn't teaching:
When I'm not teaching, I am raising my 3 (very) busy kids. I also spend a lot of time going over notes and learning new (and sometimes older) releases in my programs. I love to see how the programs have changed over time and also like the variety of having many different releases to choose from.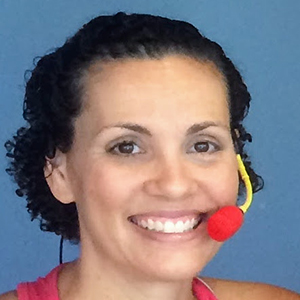 Carrie
Advanced Level Certifications in Les Mills BODYATTACK, BODYPUMP, BODYSTEP & RPM; Certified in CXWORX, SPRINT & THE TRIP
How she fell in love with group fitness:
My love for group fitness started as a kid watching my mom teach classes at her aerobics studio. I spent much of my time after school and during school holidays at the studio helping check people in for classes and babysitting kids while parents were exercising. I was fascinated by the the whole process of what went into each class. Sorting through stacks of albums to find the right songs, putting together routines, practicing, and then it all came together. The music, the energy, the workout…it was magic!
What she loves most about teaching:
I love seeing people be successful. It doesn't matter how big or small the goal – one more burpee, getting the cha cha cha rhythm in BODYSTEP, riding fast, or generally getting fitter. There are successes big or small in every class and it is amazing to be a part of that.
Her favorite class to teach:
Each Les Mills program is unique and motivates me for different reasons. I connect to the music in RPM, the workout in BODYPUMP, the variety in BODYVIVE, the intensity in BODYATTACK, and the fun in BODYSTEP. My all time favorite is BODYSTEP. It has been ever since I was a participant because it offers the best balance of energy, fun, and hard work!
When she's not teaching:
Home is where the heart is for me. I enjoy family time and can often be found at the soccer field watching my sons Max and Ben play soccer. My hobbies are in the kitchen cooking and wine tasting. I work for the Office of Vice Provost for Research at Cornell University as a product manager focused on research administration systems.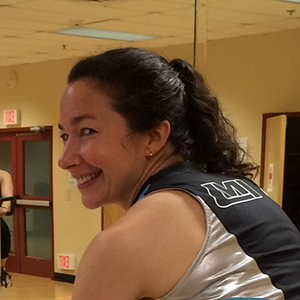 Chantelle
Elite Level Certification in Les Mills BODYPUMP; Advanced Level Certifications in RPM & BODYFLOW; also certified in CXWORX, THE TRIP & Mad Dogg Spinning; ACE Certified Group Fitness Instructor
How she fell in love with group fitness:
I tried to play sports growing up, but I was so uncoordinated that I always ended up frustrated and feeling terrible about myself. (I was more cut out to be a mathlete!) So when it came time to take the required college freshman PE class, I just looked for something where I might not embarrass myself too much, and somehow ended up in an early morning old-school aerobics class. I can't say I loved it, but I made it to every class and realized there are lots of ways to be active or even athletic. After college, I kept trying different classes and slowly got hooked on indoor cycling. I loved how the music and the workout meshed and I could totally lose myself in the experience – no worries about falling off the bike! But I was still soooo bored with lifting weights… until someone dragged me into a BODYPUMP class. And that was the first (and only) class I've ever fallen in love with immediately!
What she loves most about teaching:
I love seeing new people come into class and watching their confidence grow. I love hearing people get excited over the changes they see in their bodies and lives from taking classes. I love seeing people bond over their workouts and watching our community take shape. I love seeing the pain on people's faces turn to happiness & satisfaction after making it to the end of a killer class! And honestly, I also love the way teaching challenges me to come out of my own comfort zone.
Her favorite class to teach:
It's a tough call… I love them all for different reasons, and I like the challenge of finding a teaching style to best complement each one. But BODYPUMP always makes me feel alive and empowered!
When she's not teaching:
When I'm not preparing for or teaching classes, you'll find me working on all the other aspects of managing FLX Fitclub, which is a full-time job – and then some! Otherwise you'll find me snuggling with my cats (Jinx, Jasmine, Oliver & Lexi), cheering on the Cornell hockey team, or maybe just taking a nap or vegging out in front of the TV with my very patient & supportive husband, Rob.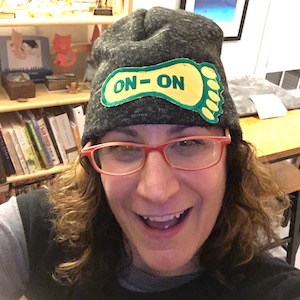 Chris
Advanced certification in Les Mills SH'BAM; Certified in BODYJAM
How she fell in love with group fitness:
I fell in love with group fitness when I was 18. My family belonged to a big fitness center and one of the instructors was an enthusiastic (and hot) guy, who had fantastic music. I was hooked. Then I discovered Les Mills and I was super duper hooked.
What she loves most about teaching:
I love it when I look out at my participants and I see them smiling and letting go of self consciousness; dancing and moving their bodies in their own way. It's inspiring and makes me so happy!
Her favorite class to teach:
I'm only trained in Les Mills dance classes – BodyJam and ShBam. I love teaching both, but Jam is my all time fav.
When she isn't teaching:
I'm a full time civil servant – land use planner for the Town of Ithaca. When I'm not at work or at the gym, I'm playing volleyball or hiking or dancing. Always dancing. And in the winter, fantasizing about the beach.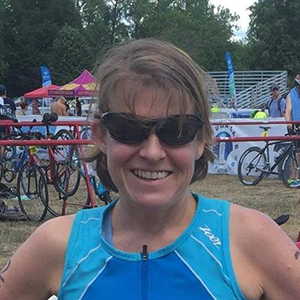 Christina
Certified in Les Mills RPM & THE TRIP
Hi, my name is Christina. I fell in love with cycling and group fitness about 12 years ago, after my last child was born. I needed a way to get back in shape quick! At the same time I started running. I decided to take the leap and get trained to teach RPM, a format I absolutely love, about 2 years ago. I am excited to be part of the FLX team. My #1 goal is to balance demands of family life with staying mentally and physically active. I love teaching RPM and hope to improve as an instructor as I continue to grow with the motivated members we have here at FLX.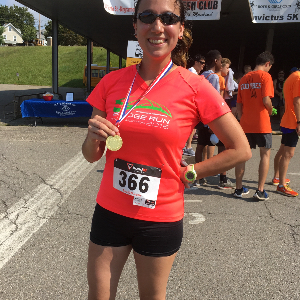 Dani
Certified in Les Mills BODYATTACK, BODYCOMBAT, CXWORX, RPM & THE TRIP
Hi I'm Dani. I fell in love with group fitness ever since FLX Fitclub opened. I've always been involved in various athletics throughout my life with many competitive team and solo sports. I am also an actor and have performed in many local theatre productions. I decided to pursue a Les Mills certification after taking many awesome and addicting classes here at the club. I am so excited and grateful for the opportunity to join this inspiring, motivational and supportive team here at FLX!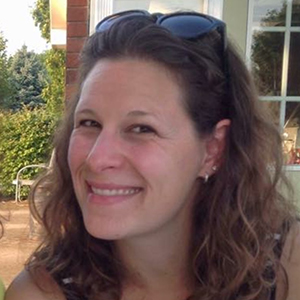 Jenny
Advanced Certifications in Les Mills BODYPUMP & BODYATTACK; Certified in CXWORX, RPM, SPRINT & THE TRIP; selected for Les Mills RPM presenter bootcamp
How she fell in love with group fitness:
I started out as a runner and all of my running partners and friends told me about BODYPUMP. I started taking class after grad school as a way to socialize with friends and incorporate variety into my fitness routine. I LOVED (and still do) how the moves complimented the music and how having people around me forced me to keep going whenever I wanted to stop. Through Les Mills classes I met some of my best friends who are now fellow instructors and the rest is history!
What she loves most about teaching:
I love meeting people in group fitness classes and seeing how the workouts we do have such a positive impact on our overall health, wellness, and happiness. We inspire each other, support each other, and have a whole lot of fun together. Also…the music is AWESOME!
Her favorite class to teach:
I think BODYPUMP is my favorite class to teach. I am biased towards Pump because it was my first Les Mills class ever and the first class I taught. It also lends well to my general lack of body coordination!
When she's not teaching:
When I'm not teaching at FLX I teach middle school and high school chorus in Trumansburg, and occasionally I perform with adult choirs in the area. Otherwise you can find me at Viva or singing show tunes with Jessica at the karaoke bar.
Favorite motivational quote:
Just do it.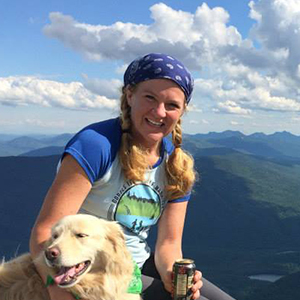 Jessica
Advanced Certifications in Les Mills BODYSTEP & BODYPUMP; Certified in BODYCOMBAT, BODYFLOW, RPM, SH'BAM & THE TRIP
How she fell in love with group fitness:
At the age of 32, I found myself quite overweight and in need of a serious lifestyle change. It took me many tries to actually get inside of a gym and even more to do anything but run on a treadmill. When I finally got up the nerve to take a class, I fell in love immediately and wished I hadn't waited so long. It's totally corny to say but, when I took group fitness classes, I felt like the person that I wanted to be inside and out. I loved the people and the movements and the music and how I felt after. A year later, I wasn't out of shape anymore and I was certified to teach those classes that I was so terrified to take!
What she loves most about teaching:
I love the bonds that are created among friends when they work out together. When you sweat together and challenge each other and keep each other accountable, you form a friendship that's at the heart of group fitness (and definitely at the heart of FLX!). I'm proud of my participants when they accomplish goals they've set for themselves or when they master something that they've struggled with – and that pride makes me feel good too.
Her favorite class to teach:
I will always have the softest spot in my heart for BodyStep. Regardless of what class it is, my favorite workouts are the ones that I smile the whole way through. I think that working out should be fun first and hard work second.
When she's not teaching:
I don't like to sit still! Travel is my #1 love – to anywhere new, exotic, and off-the-beaten path. I love to run and mountain bike all the gorgeous trails in Ithaca with my crazy husband, Joel, and our 2 dogs, Zephyr and Pushface. I'm active with the Ithaca Hash House Harriers (a drinking club with a running problem!) and I love wine tasting in the Finger Lakes. You'll often find me with binoculars birdwatching around the lake or climbing a High Peak and backpacking in the Adirondacks.
Favorite motivational quote:
The best time to plant a tree was 20 years ago. The second best time is now. –Chinese proverb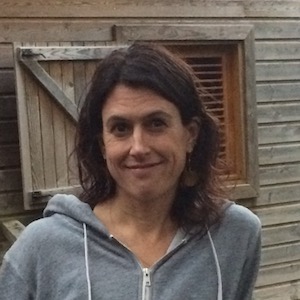 Kelly
Certified in Les Mills RPM and Mad Dogg Spinning
Some of her favorite things about group fitness:
Group fitness classes serve as a real motivator for me. I started going to cycling classes right after college and have always tried to incorporate them into my fitness routine. Also, I've meet some of my best friends in RPM classes!
Why she teaches:
I love how the group fitness experience can both support your exercise goals and really push your personal limits. It's a shared experience that also has a very personal aspect to it. In class, I hope to create a fun atmosphere where everyone feels personally challenged and excited to come back week after week.
When she's not teaching:
You can find me hiking in the woods with my dog, husband, and two daughters, traveling (preferably to an ocean!), running the trails and streets of Ithaca, or working at the Finger Lakes Land Trust.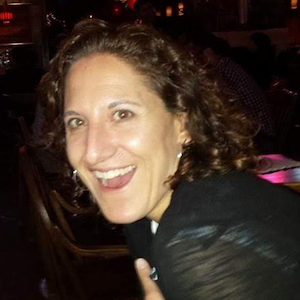 Lynn
Certified in Les Mills BODYPUMP & GRIT
How she fell in love with group fitness:
I started taking group fitness classes in college. No matter the format, I love how group fitness classes make me workout harder than I ever do on my own! The music, the people around me, the instructor at the front of the room cheering me on…these are the things that get me out the door and to the gym when I don't want to go. While I've dabbled in lots of different group fitness formats, BODYPUMP has been my mainstay for the past 10+ years.
What she loves most about teaching:
I love getting to know people and watching how the energy in the room builds throughout the workout. Every single person is there to work hard and have fun, and that's what we do! It's inspiring to see people show up to spend time taking care of themselves and I love that I get to be part of it.
Her favorite class to teach:
BODYPUMP is the only program that I've trained in, and it took me 10 years to decide to do that! I love how strong and powerful teaching Pump makes me feel, and I'm so glad I finally made the leap and got certified. Every time I see folks pushing through the last few reps of a really tough track my heart sings!
When she's not teaching:
When I'm not teaching at FLX, you'll find me out and about in the Ithaca City Schools where I serve as a district administrator. If you're an early riser, you'll also see me rowing on the inlet as the sun comes up most mornings in the warmer months. I also like to run, bike, hike, and try almost anything that gets me outside and keeps me active! When I'm not moving, I enjoy spending my time eating and drinking at all of the amazing restaurants, bars, wineries, and breweries we have here. And when presented with the opportunity to travel, there isn't a destination I've met that I won't say yes to!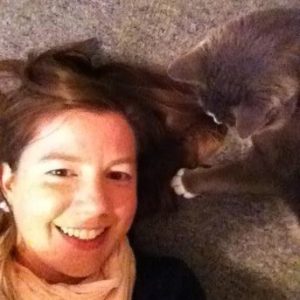 Nikki
Certified in Les Mills BARRE, BODYFLOW, BODYPUMP & RPM
How she fell in love with group fitness:
I guess you could say my love for group fitness began when I attended my first pre-school ballet class at the age of 3! For the next 18 years I danced and taught at the Decker School of Ballet in my hometown. Since then, group fitness has been part of my life whether I am in the front of the room teaching, or having fun as a participant. I love the structure, challenge, discipline, and routine it adds to my day.
What she loves most about teaching:
I love watching everyone progress and grow from one class to the next. Whether it's increasing weights or conquering a difficult track it's so fun to see the sense of accomplishment on their faces. I feed off the energy of everyone else in the class and love how it pushes us all to strive for our best.
Her favorite class to teach:
BodyPump is the only class I teach right now, and it's the first Les Mills class I got really hooked on. I am working on my next certification in RPM, which is a really fun class to do as well!
When she isn't teaching:
In my spare time when I'm not teaching or taking classes at FLX, I work in the CALS Office of Student Services supporting our Agriculture and Life Sciences students in all things outside the classroom. I also enjoy spending time with my cat named Cat Cora and my husband and two step-kiddos, cooking, reading, watching Food Network and love to follow figure skating in the winter.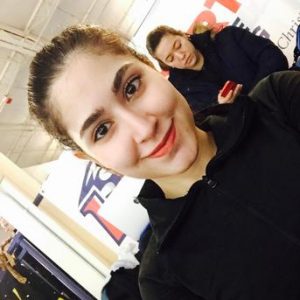 Sama
Certified in Les Mills BODYFLOW
Hi, I'm Sama and I'm a graduate student at Cornell, finishing up my masters in Landscape Architecture. Growing up I was a bookworm secretly in love with dance but I never had a chance to really learn it. When I started college I tried several fitness classes that were in a sense similar to dancing until a barre instructor convinced me to try BodyFlow or Body Balance as it is called in other countries. After the first class, I was very sore and very much in love. I had had experience in yoga and pilates but BodyFlow was different. I always feel very graceful and confident when I'm doing BodyFlow and the connection to the music separates me from everything else. I was lucky enough that FLX Fit club started soon after I moved to Ithaca from Tehran. BodyFlow has been an amazing practice for me, especially through the stress of graduate school, and I'm excited that I can help others experience it now that I am certified.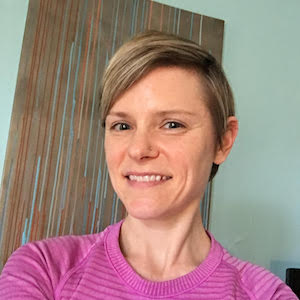 Sarah
Certified in Les Mills RPM
I am thrilled to be a FLX Fitclub instructor. My love of group fitness started when I was a child and involved in dance. In college, I discovered step aerobics and was hooked. I loved the challenge of the choreography, the connection with others and the endorphin rush of a great workout. I took BodyPump for the first time in 2003, and I'll never forget how much of an impact it had on me. I felt strong, confident and motivated after that first class. I began taking indoor cycling classes in college and in 2014 took my first RPM class. As with BodyPump, RPM took my fitness to the next level. In the summer of 2015, I got certified in BodyPump, which I taught until summer 2017. In May 2018 I became certified in RPM.
I enjoy sharing my love for fitness with others through being an instructor. Fitness classes with talented instructors have had a dramatic effect on my mental and physical health. Being an instructor at FLX Fitclub is an honor; I am delighted to connect with other community members through fitness. I also am excited to be working alongside so many wonderful instructors that have been an inspiration to me for years. I learn and grow with each fitness class I attend and teach at FLX, and I hope to help others do the same. I am a single mom to two wonderful young children. We live in Northeast Ithaca and I work at Cornell.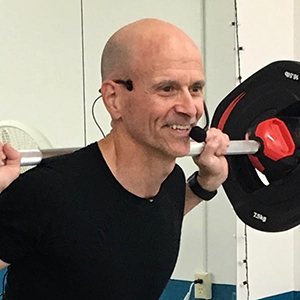 Steve
Certified in Les Mills BODYPUMP & GRIT
Some of his favorite things about group fitness:
The combination of the music, the muscle, and the movement, all as one. Working out in a group is fun, and getting to know the people in the classes creates a community.
Why he teaches:
To help people reach their health and fitness goals. I am 58, and think being an older instructor can inspire others to see fitness as part of their lifestyle, throughout life.
What he loves most about teaching:
Tapping into the energy of the group. Together we all do more, and you can feel that during a class.
When he's not teaching:
I work in IT Security at Cornell. Outside of work and fitness, I enjoy working on projects related to renewable energy and sustainable living, having installed my own solar array which powers my house, car and motorcycle. (Yes, they are all electric!)