We've moved! FLX Fitclub is now located at 798 Cascadilla St. Take a right just before Rick's Rental World, and head for the building that says "Palisade". Our entrance and parking are on the east side of the building. We are open during normal class hours or by appointment. If you need directions or have any questions, please contact us for more information.
​
IMPORTANT: Detour to Main Parking Lot October 21-25
Please take this temporary detour to access our main parking lot during the week of October 21-25. (The normal access road is under construction.)
From Rt 13 / N Meadow St, turn onto 3rd St (towards Aldi's and the Ithaca Farmers Market).
Take a left turn onto Carpenter Circle.
Go to the end (past the Ithaca Community Gardens) and follow signs to take the temporary access road to the FLX Fitclub parking lot.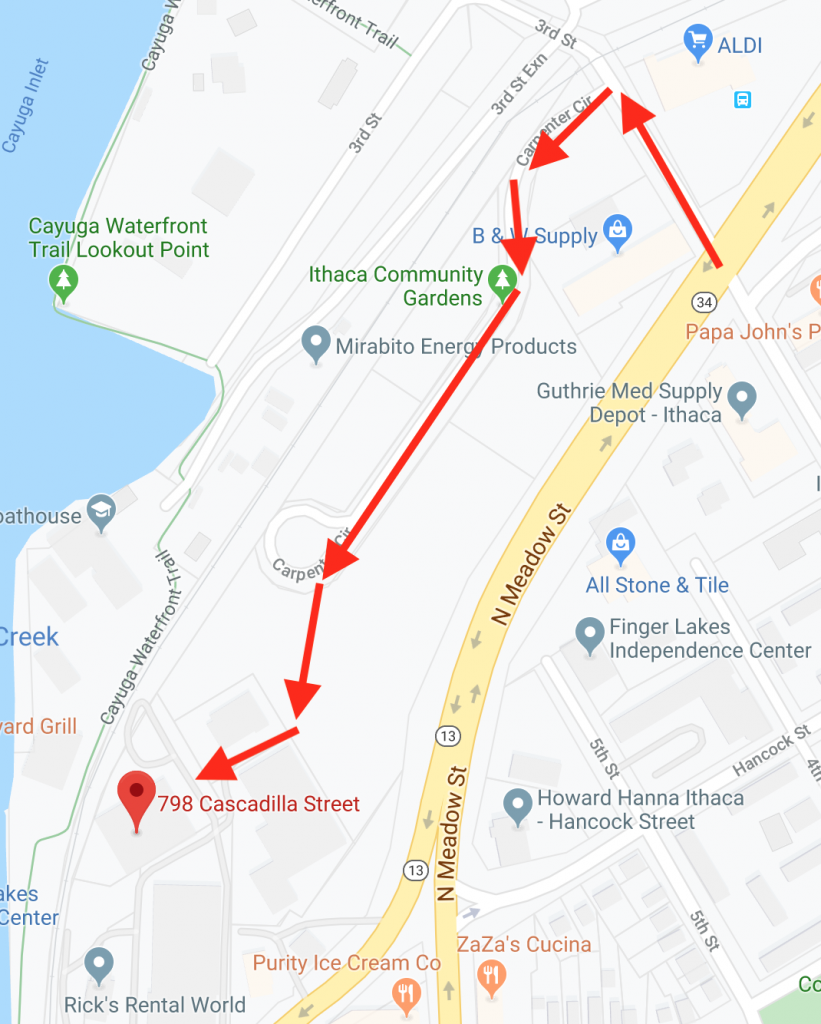 Email
Phone
(607) 319-2745
Address
798 Cascadilla St, Ithaca NY 14850
Follow FLX Fitclub on Social Media
Get FLX News & Updates
Sign up for our newsletter and stay informed about special events, schedule changes, new classes, and more!
Get in Touch
We're ready to answer any questions you may have. Use the form below to reach out to us and we'll respond as soon as we can.