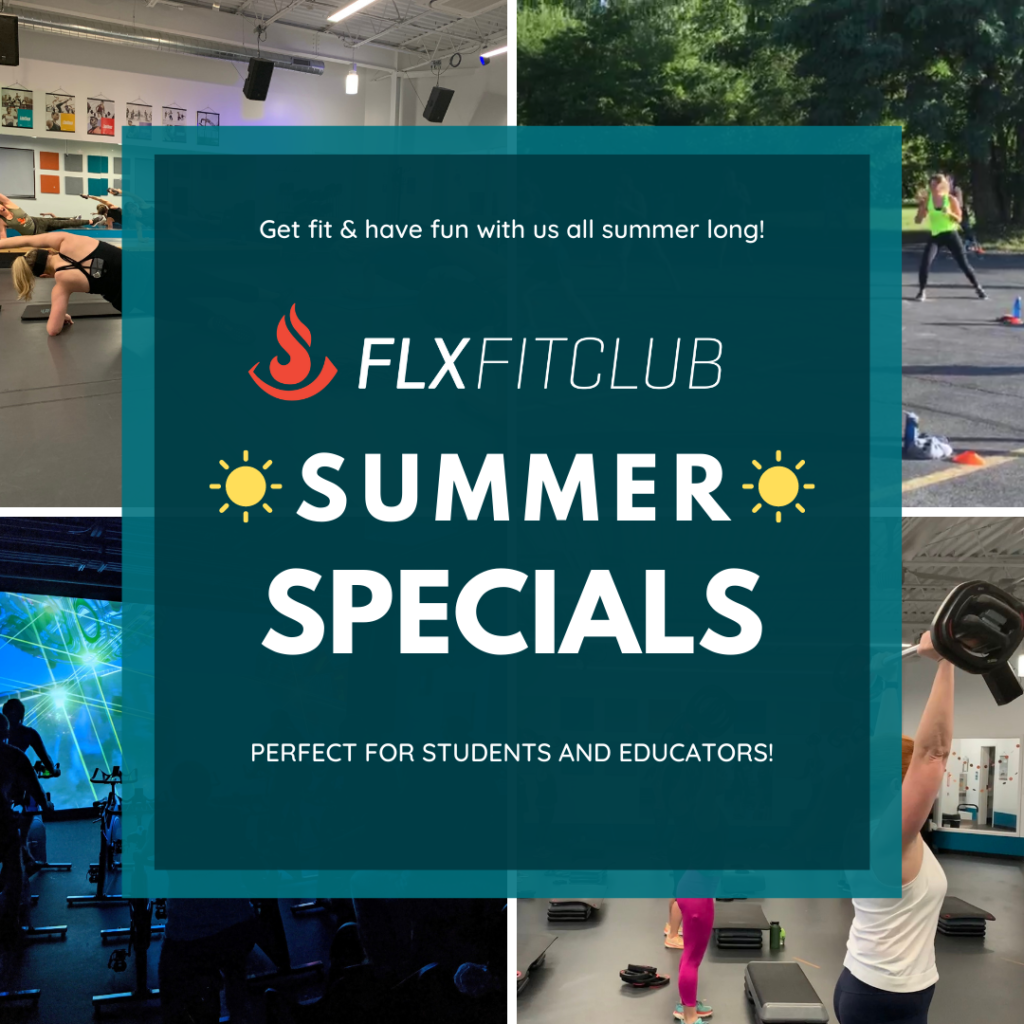 FLX Fitclub Summer Membership Specials
Want to get (or stay) fit, meet people and have some fun this summer?
Get 3 months of unlimited fitness classes OR a 10-class Summer FLX Pass at a special rate. Perfect for anyone with a little extra time during the summer months. (Students and teachers, we're talking to you!)
Deadline extended to June 21 (the 1st day of summer)!

$249
Spend the summer with us at FLX! This paid-in-full membership gives you unlimited access to all of our in-person, virtual and recorded classes for 3 full months (at a discounted rate).
And btw, although we hope you'll love it here, if you're not happy after your first class, just let us know within 24 hours. We'll give you a refund and sadly wave goodbye.

$99
10 chances to get in some super fun classes around all your other summer activities! Note that these classes expire 3 months from the date of purchase; sorry, no extensions or refunds for unused classes..