FLX Fitclub First Timer Intro Special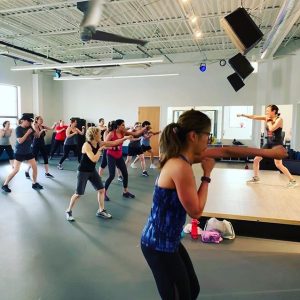 Are you brand new to FLX Fitclub? We can't wait to meet you and help you get started! To introduce you to our classes, we have a special trial offer: the FLX First Timer Intro.
The FLX First Timer Intro gives you 2 full weeks of unlimited access to all of our classes (in-studio, outdoor or virtual) for just $29. And, if you complete 3 classes during your trial period, you'll unlock $29 off your purchase of a membership or class pass. (So consider this a down payment on your future fitness!)
You'll get access to all of our member benefits:
Unlimited in-person and virtual and fitness classes so you can work out on your terms.
Options for all fitness levels, and a variety of class types so you never get bored.
Motivating instructors & a friendly, inclusive community to help you start feeling stronger, happier, more confident, energized and empowered to take on life's challenges.
If you have any questions or issues getting signed up, please contact us at help@flxfitclub.com and we'll figure it out together!
p.s. If you're not quite ready for 2 full weeks or you're just visiting Ithaca, we'd still love to see you for a class! Just find the class you want to take and purchase a single-session drop-in class instead.